Air Quality Modeling/Permitting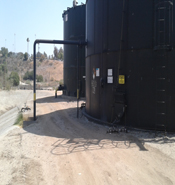 MRS staff have been actively involved in many aspects of air pollution control for more than 20 years. Our experience includes:
Air quality impact assessments involving dispersion modeling;
Quantification and acquisition of air emissions offsets;
Facility audits to ensure compliance with air pollution rules and regulations; and
Development, evaluation, and application of air pollution control technologies.
MRS staff have top expertise in various air quality modeling and analyses techniques. These include release modeling and dispersion related to acute and chronic health risks, and air quality modeling related to air impacts associated with the construction and operational phases of projects.
Models used include public domain EPA models and proprietary models, such as SuperChems by ioMosaic, as well as customized in-house models for specialized applications.
Air quality models that are routinely applied by MRS include the use of several meteorological models, including the Mesoscale Meteorological Model and CALMET, and a wide variety of EPA and proprietary dispersion models. Dispersion models that have been used include the Urban Airshed Model (UAM), CALPUFF, CALGRID, AERMOD, Complex Terrain Dispersion Model (CTDM and CTDM+), Rough Terrain Dispersion Model (RTDM), Offshore and Coastal Dispersion Model (OCD), Industrial Source Complex Short Term (ISCST3) model, and many others.